Are you tired of being abused inside of your relationship?

Do you want to dramatically increase your odds of detaching from your toxic relationship, and staying free?
Do you wish you had a place to come to for your No Contact needs instead of piece-mealing information together from all over the internet?

Do you keep hearing that "no contact," is important – critical, even - but you keep getting stuck in a never-ending pattern of leaving and returning?
Do you want to get help for your situation, but just haven't found a resource that's right for you?
I used to feel the same way, too.
Imagine if you could...
Honestly? It's easier when you know what to expect and implement the right strategies.
In my masterclass, The Essential No Contact Bootcamp, I show you the exact strategies I've taught my coaching clients over the past three years - based on the methods I personally used after many unsuccessful attempts to heal using traditional therapy. I started my coaching practice in 2013, back when I had no idea how it would turn out or if I'd really be able to help people. Since that time, I've conducted hours of research into the reasons we break No Contact, and also discovered more about transformational healing methods.
To make The Essential No Contact Bootcamp even more powerful, I've invited faculty members to The New Life Academy to bring you potent healing and empowerment after going No Contact. Check out this sampling of awesome teachers and healers: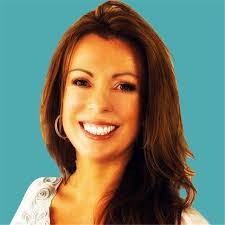 Melanie Tonia Evans
- A specialist in the field of narcissistic abuse recovery & self-empowerment. Melanie is a survivor of narcissistic abuse who is now a pioneer in the areas of life after No Contact and Quanta Freedom Healing.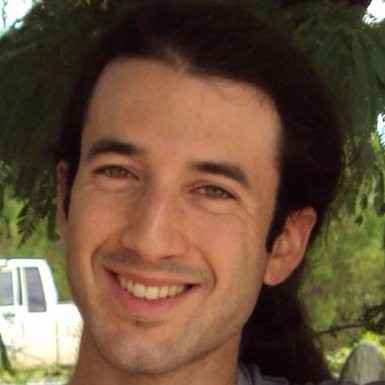 Jeff Tambor - Jeff loves to empower others in the journey of cultivating holistic Well-being. Jeff has studied and synthesizes many styles of energetic and healing work. His clients learn an approach to self awareness that integrates mindfulness, somatic trauma work and utilizing spiritual connection to more effectively process overwhelming feelings and heal old wounding.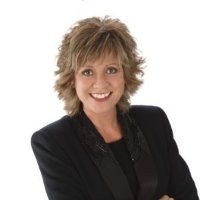 Stephanie Frank - Author of The Accidental Millionaire, Stephanie will teach you how to stay safe online through her Digital Fortress program. This is critical if you believe you are being spied on through your electronic devices.
Imagine if learning these strategies and resources meant more empowerment to make No Contact stick.
Imagine if you felt in control of your future, rather than confused and stuck forever.
Who is The Essential No Contact Bootcamp for?
This course is for you if…
+ You're getting ready for, in the process of, or have recently implemented No Contact and you want to increase your chances of making it stick.
+ You want to learn MORE about the real reasons you break No Contact and empower yourself to overcome them.

+ You want to learn the A-Z of the entire No Contact process. (In this course, we teach you both why you need to go No Contact AND how to implement healing strategies, starting with information that will prepare your subconscious mind to accept your situation more readily, thereby tremendously increasing your odds of gaining freedom).
+ You're a beginner or you've tried going No Contact and broke it a few times. It doesn't matter...if you want to have a better understanding of the WHY and HOW, this course will give you valuable information and strategies you can use!
+ You've read tons of articles on Google about Grey Rocking it or ways to heal while still with the narcissist, but none of those strategies seem to work (because you can't heal while under the influence of the narcissist!) You want to learn from people who have walked the walk and can help you get results.
+ You're ready to put in the effort with a powerful No Contact system. You're not one to sit back and expect results to "just happen," but you need someone to tell you exactly what to do and when.
This course isn't for you if…
+ You're not sure if you can make time to put in the effort.
+ You don't want to invest in your success...you'd rather read articles on Google for free, try to piece everything together, and cross your fingers that somehow detaching and healing will happen on their own.
+ You don't care about your health or your future.
Scared of doing it alone?
You're in the right place!
Your Instructor
Kim Saeed
Hey there! I'm Kim Saeed and I'm the founder of Let Me Reach and The New Life Academy, where I teach readers all about the dynamics of narcissistic abuse, but more importantly, how to go No Contact and heal on an emotional, physical, and spiritual level. Through my articles, eBooks, and coaching, I've helped thousands of narcissistic abuse victims leave their toxic lives and start fresh. Now, me and the other faculty of The New Life Academy are here to teach you how to reach your own level of success. Let's get busy.
You have two choices...
Option 1: Keep doing what you've been doing. Continue reading the forums and hope something sticks. Wait YEARS to see results, IF you experience any at all.

Option 2: Learn from people who know what they're talking about and can show you not only how to go No Contact, but give you a deeper understanding of the pull to go back. Gain new strategies you can use over and over again (that you know will work because they're taught by people you trust...not some random person you found on Google).
Frequently Asked Questions:
When does the course start?
The moment you sign up! You'll gain instant access to the course modules and videos so that you can get to work, stat.
How long do I have access to the course?
How about forever? If you enroll in this course, you'll get lifetime access to all of its contents (including any future updates!).
How much time should I devote to the course for the best outcome?
As much as I'd like to wave a magic wand and promise instant healing, recovery is a process and this is a comprehensive program. No Contact and Recovery are different for everyone, but those who experience the quickest and longer-lasting results are those who avoid trying to complete the course all at once in an effort to experience quicker healing. Unfortunately, healing does not work that way.

Healing is very rarely a single moment. It is a sequence of them. You want to keep a healthy degree of hope, while assessing how each step makes you feel. And then, keep at it.

Will the price ever go up?
When you enroll in The Essential No Contact Bootcamp, your spot in the course is permanent and you will never have to pay extra, even if the price goes up.
Are you ready to get started on your new life? Then click the "enroll now" button below to sign up for immediate access to The Essential No Contact Bootcamp. Let's do this.